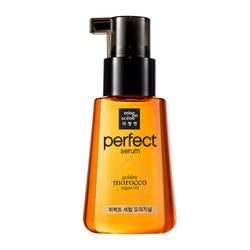 Mise-En-Scène
Mise-En-Scène
Perfect Repair Serum (80ml)
Skin Concerns:
Aging, Allergies, Dryness, Sensitive Skin, Skin Tone/Texture
Savior
Help my hair stay lively. Uses it beforw i blowdry and iron my haif.
Skin Concerns:
Dryness, Sensitive Skin
Great!!!
Althea pleaseee restock this serum
Perfectly Light for Hair
I've seen this when I visited Korea and been looking formit online but always soldout. Now, my perfect hair serum is just within my reach with Althea!
Skin Concerns:
Aging, Dryness, Pores, Sensitive Skin, Skin Tone/Texture
Perfect Repair Serum (70ml)
I totally love it that's why I'll purchase right away if it's almost empty..hope you'll have more stocks soon especially on its other hair products
Not sticky on hair. I
Not sticky on hair. I really like it :+1::+1::+1: