Special Price
₱300
Earn 0 points
Regular Price
₱450
Great makeup starts from great skin - minimize your base make-up with Althea Bare Essentials! With nourishing ingredients and easy execution, this 3-product regime breaks down and simplifies the K-beauty routine for the urban woman. Step 1 is the Contour Cleanser, a rich and foaming cleanser that removes impurities while improving blood circulation for that V-shaped look. It contains micro capsules to gently exfoliate dead skin cells and leaves the skin feeling cool and refreshed too! Use together with the Primer Water and Fixer Cream for best results! Don't just cover up - complete your makeup with your skin.

Get 10% off the full Bare Essentials set!

Designed and made in Korea, with love

With the belief that you deserve the best quality, at affordable prices

Always backed by a 30 day unconditional returns policy
What's Good
- Cleanser that lathers up into a rich foam

- Micro capsules for gentle exfoliation

- Reduces swelling for a defined face shape
Skin Type
How to Use
Dampen the skin, then squeeze out a small amount and lather onto the face, massaging in circular motions. Rinse off with water after.
What's Included
1 x Contour Cleanser: 150g/5.29 oz
Key Ingredients
Ice plant - Hydrates and calms redness

Lemon verbena leaf - Rich in vitamin C and antioxidants to strengthen the skin
View full ingredients list.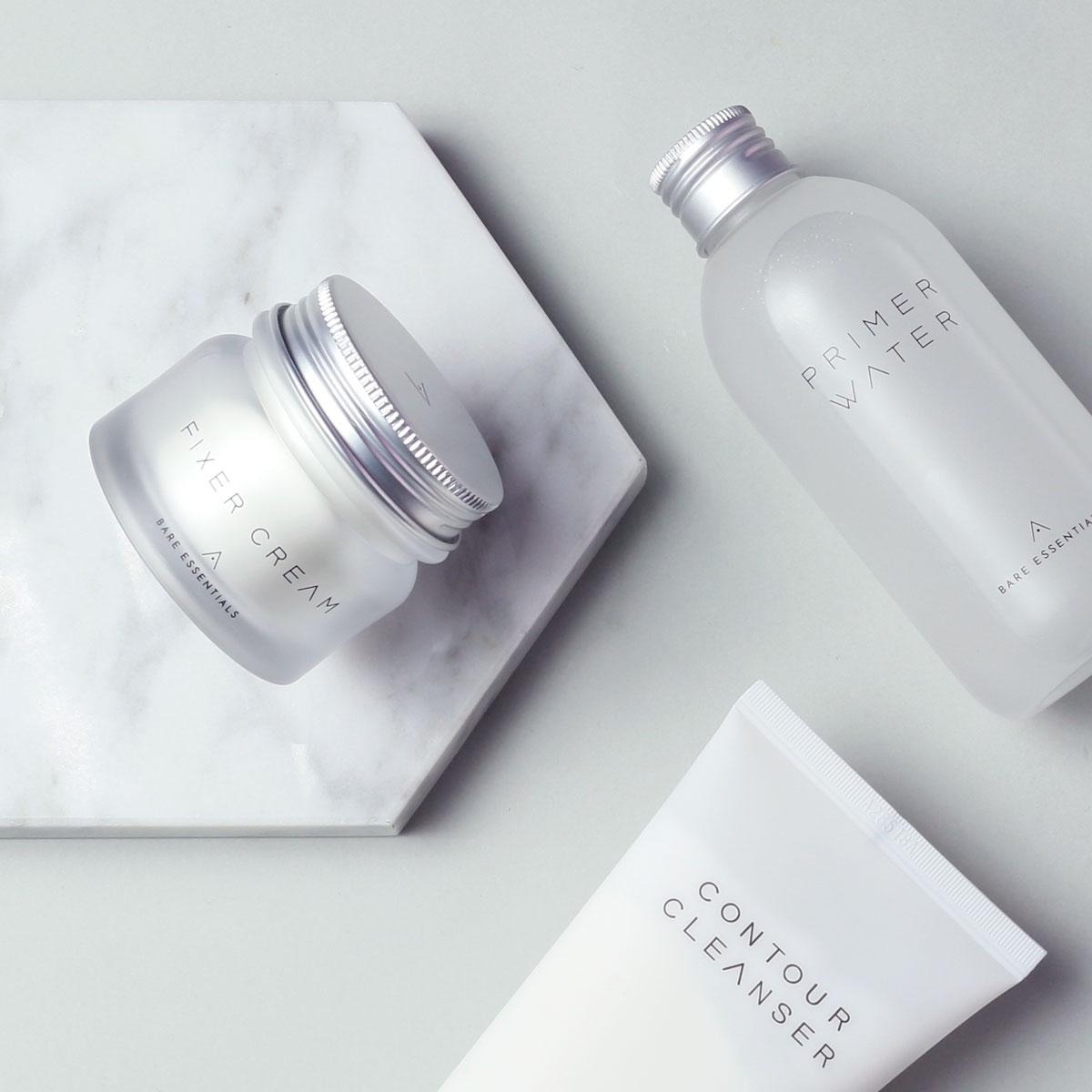 YOUR SKIN

COMPLETES MAKEUP